Microsoft 

Project Professional 2016 For Windows PC
Stay on target with Project 2016 Professional. Create reports on project progression and share project details quickly efficiently with your employees. It allows you to monitor important deadlines for projects with flexible functions that offer a quick entry and provide an efficient and productive working method.

You also have control over project schedules and costs. Some of the main features of Project 2016 Professional include resource engagements, this feature has been added for improved decision-making.   

Resource Managers can also respond to requests within a project without using full versions with the additional resource manager involvement feature. A further additional feature is the 'Tell Me' function. This allows users to speak to the application to request what they require. You will also benefit from the timeline feature which gives you a visualised, stacked reports to see comparative project progress across all projects.
This product is for Windows only.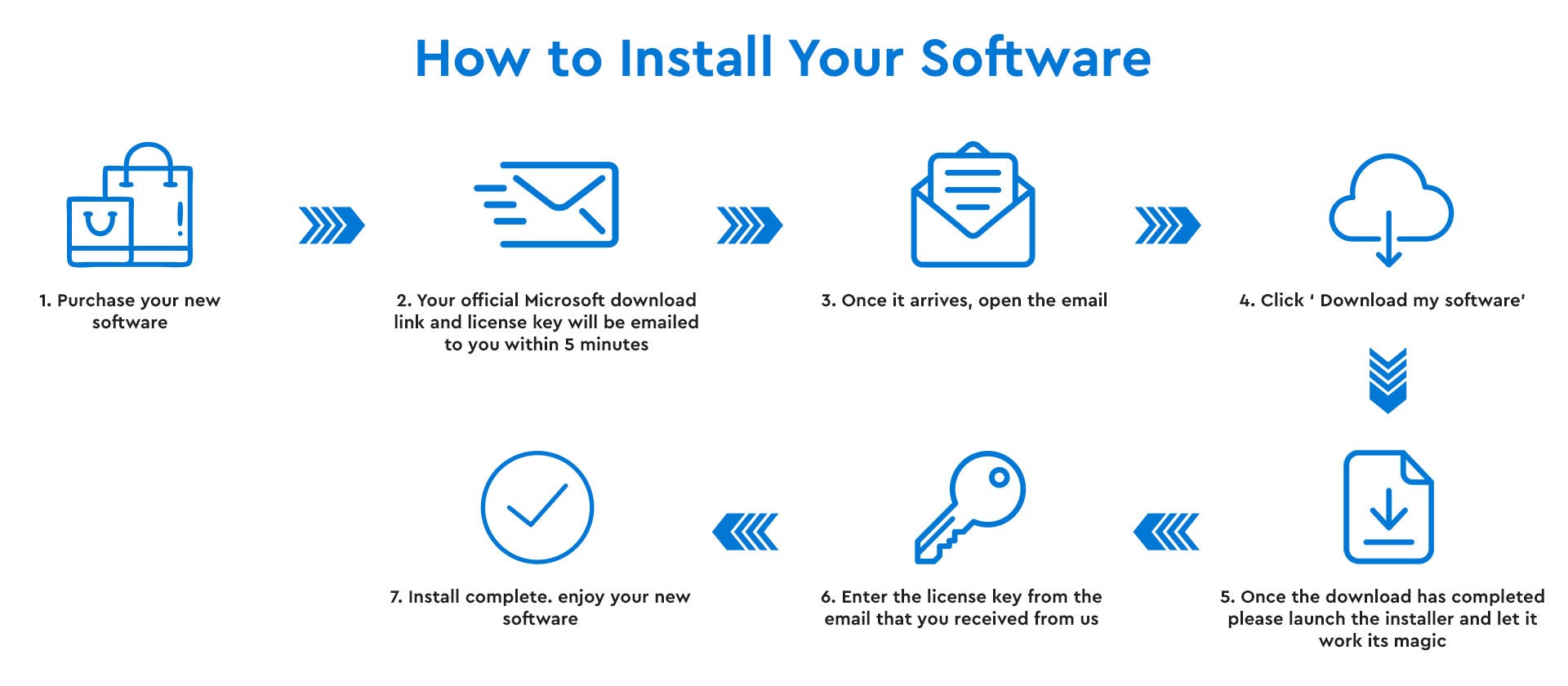 Refunds & Returns
Refund Policy

-----

Refunds

or digital products, we have a no returns policy. Once the product is sent to your email, there is no way for us to check if you have used it or not. We guarantee the activation of our license and if the license key doesn't work, we simply replace it.
We cannot issue a refund if a customer has purchased the wrong product.
Example: A customer purchases a windows software package for a Mac machine.

Exchanges

Microsoft Softwares will exchange software purchases for up to 7 days after order completion but only if the software has not been downloaded by the customer.

Refund process

Refunds will be credited back to the credit/debit card that customers used to place their order, refunds are processed from our platform immediately the time taken to credit to the customer depends entirely on the customers card issuer and/or bank account.

How to initiate a Refund/Exchange

Please contact us by email at support@microsoftsoftwares.com to arrange a refund/replacement.
Frequently Asked Questions

What is a Digital Download?

A digital download is described as a product which will be delivered to you through the internet, most commonly through email, giving you access to download the product you have purchased immediately. My Digital Softwares will not dispatch and physical DVD or CD. Your software will be sent within minutes to the email address provided during the order process..

How soon after purchase will I receive my software?

As soon as your payment has been successfully processed you will be able to instantly download your software from the order confirmation page. You will also receive a download link in a confirmation email to the email address provided.

How can I be certain that my copy of Office is legitimate?

My Digital Softwares encourages all customers to register their email address with their specific Product Key through online activation to ensure verification and tracking of their authentic software. By doing this you will know the Office product you have purchased is 100% legitimate.

How are you able to sell software for such low prices?

We work directly with a variety of suppliers to purchase large volumes to get the lowest prices possible, as we save on costs we want to ensure our customers save too. As an online store we have minimal overheads which is also another reason we can offer the product at a reasonable price.

Can I buy one licensed software and install it on multiple computers.

No. Retail Product software licenses are designed to install and active on one computer only. We do however offer bulk deals on all our products.

Do you supply your products in large wholesale or bulk orders?

Yes. Large volume bulk orders can be processed by contacting us directly through live chat or emailing our support team at support@microsoftsoftwares.com


Customers who bought this product also bought:
5 other products in the same category: